In The News
EDITOR'S NOTE: The following is an excerpt from a CNN article by Dr. Sanjay Gupta, Nadia Kounang and Sandee LaMotte that ran Aug. 5 at cnn.com. The excerpt below talks about some of the emergency communication center and first responder preparations and the general state of local hospitals for the Rio 2016 Summer Olympic Games in Rio de Janero, Brazil.
By Dr. Sanjay Gupta, Nadia Kounang and Sandee LaMotte, CNN
More people turning to public hospitals
I'm back in the command center for Rio's Emergency Response Battalion, feeling the pulse of activity. More than a thousand people help keep the ambulances running and responding to emergencies 24 hours a day. The control board fills an entire wall, tracking minor to major injuries with color codes of blue, yellow and red.
Doctors, both military and civilian, triage the calls, making sure that everyone who gets an ambulance truly needs one. They cannot afford to waste efforts, especially with the extra stress of the Olympics.
Lt. Col. Carlos Sima shows me around his command center with pride, and puts a good face on their lackluster response time and the well-known overcrowding of the hospitals they deliver to.
Join the conversation
"The economic crisis has made it very difficult," he tells me. "Even people who used to afford private hospitals are now going to public ones to save money."
I ask him what his biggest concern is during the upcoming Olympics, and hear a familiar refrain.
"A terrorist attack," he says quickly. "We don't have history with that. We are used to big accidents and the like, but because we don't have a history with terror, that would be of real concern."
Ben Tinker and Luis Graham-Yooll contributed to this report.
SOURCE: http://www.cnn.com/2016/08/05/health/rio-hospitals-olympic-preparation/
More Articles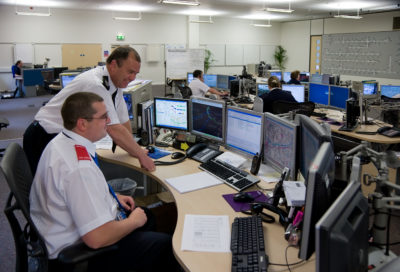 An article recently published in the Wall Street Journal alleges that some large companies are getting discounted rates from phone carriers that is unfairly skirting laws requiring fees to help fund emergency dispatch services.
Google is working on a feature for Android-based cellphones called Emergency Location Service that will be available in the future on phones that uses your phone's data to provide emergency dispatchers with your specific geographic location.