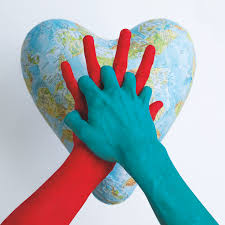 Mark Your Calendars
October 22, 2019
Case Exit
Audrey Fraizer: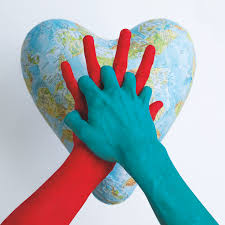 Oct. 16 may be your lucky day because it's the day in Salt Lake City (Utah, USA)—and around the world—set aside to teach as many laypersons as possible about CPR and how to use an AED.
The day celebrates "Restart a Heart Day," which, in 2018, became an international affair picked up from an amazingly successful run in the U.K. where the whole thing started in 2014. During those four short years, the paramedic behind the project—Jason Carlyon—smashed his 100,000 pie-in-the-sky milestone, charting a record 105,000 secondary school children in Yorkshire, U.K., trained in CPR by Yorkshire Ambulance Service (YAS) ambulance staff and volunteers.
Carlyon is the YAS Clinical Development Manager and National Restart a Heart Project Manager for the Resuscitation Council UK (RCUK), which now sponsors the event on a global basis.
The International Academies of Emergency Dispatch® (IAED™), the Utah American Heart Association (AHA), and University of Utah Health picked up the call for Utah. On Wednesday, Oct. 16, 2019, the three nonprofit organizations are sponsoring the inaugural Restart a Heart event. The two-hour come rain or come shine outdoor venue will feature speakers, expert guidance in CPR and AEDs, and putting the knowledge of saving a life in the hands of the public.
What sparked the collaboration?
The AHA has long recognized the importance of Dispatcher-Directed CPR in reducing disability and death caused by out-of-hospital cardiac arrest (OHCA), while the IAED and Priority Dispatch Corp.™ (PDC™) have long been instrumental in the science and technology of saving lives through protocol and standard practices. The AHA, IAED, and PDC combined forces in their commitment to double survival from OHCA by the year 2028 through research-based protocol, resuscitation education, and quality improvement programs to deliver high-quality CPR.
University of Utah Health provides leading-edge medicine for a referral area that encompasses 10% of the U.S., including Idaho, Wyoming, Montana, and much of Nevada, and conducts extensive research into cardiac recovery and the causes of heart failure. It often partners with the Utah AHA in support of teaching hands-on CPR.
Carlyon's original goal was a personal mandate for CPR training in the U.K. school curriculum to increase the reach of the vital lifesaver. Global bystander CPR rates vary between 5% and 80%; research shows that CPR, especially if performed immediately, can double or triple a cardiac arrest victim's chance of survival.1
The project's success led to partnerships with the British Heart Foundation, British Red Cross, St John Ambulance, and the Greater Manchester Fire and Rescue Services. All U.K. ambulance trusts take part, and participation has gone outside the classroom in its appeal to a broader audience.
Restart a Heart went global in 2018 with oversight by the International Liaison Committee on Resuscitation (ILCOR) and support from resuscitation councils covering the U.S., Canada, South Africa, Asia, Australia, New Zealand, and Europe.
Carlyon never imagined Restart a Heart gaining worldwide attention, let alone the numbers of those trained in CPR (in 2018) reaching an estimated 650,000 people worldwide. He achieved his initial goal—adding CPR to the school curriculum—in legislation mandating CPR and other first aid training in the U.K. national curriculum, beginning in 2020. Even better are the "people" benefits, such as the resuscitation of a 15-year-old student who collapsed during a PE class at Fulford School in York six months after the Restart a Heart project was introduced.
"We knew training would be of benefit, but we never expected the benefit going to one of the students," Carlyon said.
Note: More information about Utah's schedule for the day is available on the IAED Facebook Page.
Source
1 American Heart Association News. "Bystander CPR Highlighted on World Restart a Heart Day." 2018; Oct. 15. https://www.heart.org/en/news/2018/10/15/bystander-cpr-highlighted-on-world-restart-a-heart-day (accessed July 2, 2019).
More Articles
Experts weigh in on reasoning behind exclusion
When and how to use the CADE Tool