Help Wanted
April 30, 2019
Columns
Art Braunschweiger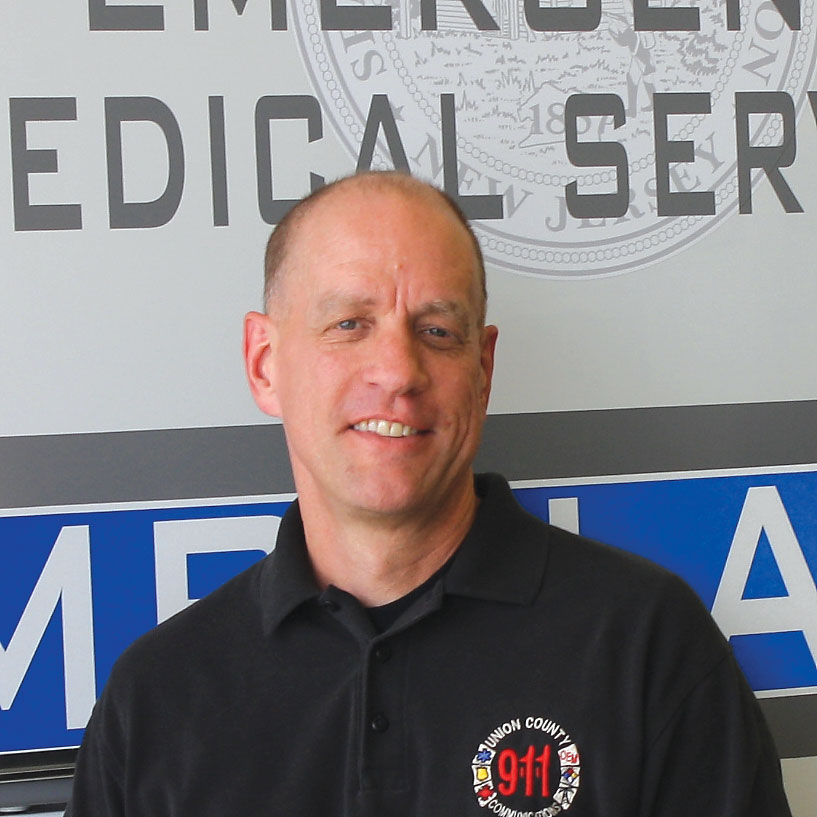 If I were writing an advertisement for emergency services dispatchers, this is how it would read:
WANTED: Police/Fire/EMS Dispatcher. Must be supremely confident. Must demand perfection of him/herself at all times. Should have an irreverent sense of humor. Must be instantly critical of responders questioning anything the dispatcher says or does. Must be willing to voice an opinion on everything and everyone. Highly developed sense of sarcasm is a plus. Is expected to continually complain about the job while excelling at it and never leaving to seek employment elsewhere.
I have yet to visit a dispatch center that doesn't have people who fit that description. We are a collection of contrasts. I don't know of any single group of professionals who can, on the surface, appear to be as indifferent about people's misfortunes, yet in an instant project a level of empathy and compassion that would have made Mother Teresa proud.
At the Miami (Florida, USA) Police Department, the wall outside the dispatch center is covered with dispatchers' self-chosen quotations about their jobs. Each is printed on a paper boldly titled "I AM 9-1-1." Some are very moving. What I haven't figured out, though, is whether the job makes us, or if we make the job. I do believe this career takes a certain type of person, and that most who excel at it had no idea before they started that they could do what they do so well. And enjoy it. No doubt that's why so many of us ended up making a career of something we never expected to.
We read about the stress of handling life-threatening calls on a continual basis. There's no question that we can be impacted by these calls and even experience post-traumatic stress disorder (PTSD). But emergency dispatchers as a whole are incredibly resilient and have well-developed coping mechanisms, not the least of which is an acerbic sense of humor (what my partner Barbara calls being "snarky," a uniquely North American term).
I firmly believe it's the workload that often gets to us and not just the work itself. In many centers, chronic understaffing means being forced to work longer hours and extra shifts and having to shoulder heavier call loads with fewer opportunities for breaks. And in centers with separate calltakers and dispatchers, the latter have to handle more phone calls while trying to manage radio traffic at the same time.
Administrators should use hard data to establish staffing minimums. There are ProQA® reports you can run to show how many calls your people are processing per hour of the day and day of the week, how many calls of each Determinant Level each emergency dispatcher is handling, average case open times, and more. The reports you generate can be protocol-specific, such as how many in-progress assault and/or family/domestic violence calls are handled per calltaker per day. The ProQA Reports module is often overlooked or unknown, yet it can provide some of the most valuable data to quantify per-dispatcher workloads. That data can be used in conjunction with other specific measures to determine staffing needs.
Emergency dispatchers are among the most talented people on the planet. We can rise to almost any emergency occasion and—in the words of American songwriter Tom Petty—we won't back down. We're very good at drawing strength from within when we have to, but continually compensating for inadequate staffing shouldn't qualify. Let's hope a few administrators reading this will take a fresh look at staffing in their centers and do what's right.
More Articles
Now, more than ever, is the right time to learn how to control stress
Understanding Additional Info Definitions helps clarify when to use Protocol 135