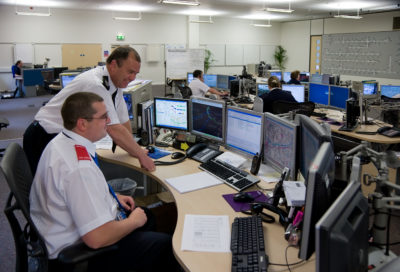 CARRIERS CUTTING CORNERS?
August 16, 2016
In The News
By Ryan Knutson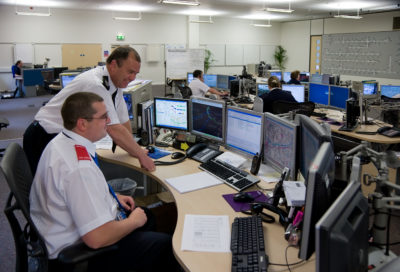 Local officials in several states have filed dozens of lawsuits saying phone companies, such as AT&T Inc. and Verizon Communications Inc., are doling out discounts to businesses at the expense of 911 emergency services.
Telecom operators are required by local laws to charge a 911 fee, typically about $1 for each phone line to support local 911 dispatch centers, including salaries, training and equipment for call takers. But with heated competition for business customers, phone companies have been undercutting one another by lowering those 911 fees for big businesses, resulting in less money for local authorities, the lawsuits allege.
Officials in many of the affected counties arrived at the conclusion with help from Roger Schneider, an entrepreneur from Huntsville, Ala., who stumbled across the issue 12 years ago. At that time, a representative from BellSouth, now part of AT&T, offered his small business such a discount without realizing that he was a member of the local 911 oversight board.
"My first thought was, 'Golly, how much money is this costing the 911 board?'" said Mr. Schneider, who later set up a business to help local officials investigate the issue. After looking into it, he estimated Madison County, Ala., currently home to about 350,000 people, was shortchanged more than $1 million a year. Phone companies settled for more than $3 million in cases Mr. Schneider helped bring in Alabama.
Nationwide, local governments spent more than $3.1 billion on 911 services in 2014, while collecting $2.5 billion in 911 fees, leaving a $600 million funding shortfall, according to the most recent data from the Federal Communications Commission. Only a dozen states reported to the FCC that they collected enough fees to cover their 911 spending for the year, though not all states reported complete data.
Representatives for AT&T and Verizon said the companies comply with the applicable laws and collect 911 fees as required. "The claims are baseless, and by our count these lawsuits have been filed against more than 100 companies," an AT&T spokeswoman said. A Verizon spokesman added: "It's important to note that 911 charges are taxes that we're required by law to collect from our customers and pass along to state and county 911 authorities."
At a time when landline use is on the decline and 911 budgets are stretched to pay for technology upgrades, the revenue decline is forcing local governments to make tough choices. Some states, like Pennsylvania, have filled the gap with taxpayer funds while others have cut their emergency service budgets.
Most often call centers simply don't invest, said Brian Fontes, chief executive of the National Emergency Number Association, a trade group representing 911 centers that isn't involved in the suits. "The consequences are that you're not making the upgrades in equipment. You're not able to staff the centers as they should be," Mr. Fontes said.
In recent years, the 911 system has come under major stress, and outages at some of the roughly 6,000 call centers nationwide have become more common. In the past 18 months, the FCC has reached settlements with five telecom companies totaling nearly $40 million for 911 outages that have affected millions of people.
In January, AT&T prevailed against 10 counties in a separate case in Tennessee, which had filed a lawsuit in 2011 claiming the company had failed to collect millions of dollars in 911 fees from business customers. A federal judge dismissed the suit, ruling the counties didn't supply adequate evidence.
In court filings in Georgia, phone provider Windstream Communications Inc. said state laws only allow counties to go after end users for unpaid 911 fees, not telephone companies. In Pennsylvania, Verizon and other defendants argued 911 fees are required to be collected for "qualifying phone lines," not every single phone number.
Some local officials say they struggle to monitor or audit the 911 fees because they don't have access to the phone companies' records. "We would get a check from them and that was it," said John McBlain, a councilman in Delaware County, near Philadelphia, referring to the phone companies.
Delaware County is suing more than a dozen phone companies, alleging it only receives 911 fees from 230,000 phone lines, while there are actually 812,000 lines in use. That gap creates a shortfall of almost $7 million a year.
In Pennsylvania, about 15 jurisdictions have filed cases against more than two dozen phone companies, alleging more than $67 million in annual losses. The state spent about $290 million for 911 in 2014, according to the latest FCC records, but only collected about $190 million via fees on phone bills.
Former Georgia Gov. Roy Barnes noticed the issue in 2014 after he tried helping counties in Atlanta audit 911 funding. He joined with Mr. Schneider to bring lawsuits in the Atlanta area against phone companies that he claims were offering 911 fee discounts to win business. "They're not losing their money anyway," Mr. Barnes said, "it's the public's money."
SOURCE: http://www.wsj.com/articles/some-911-fees-go-unpaid-by-phone-companies-lawsuit-claims-1470688840
More Articles
OMEGA grows from initial code to a separate protocol version
NCMEC and IAED share common goal