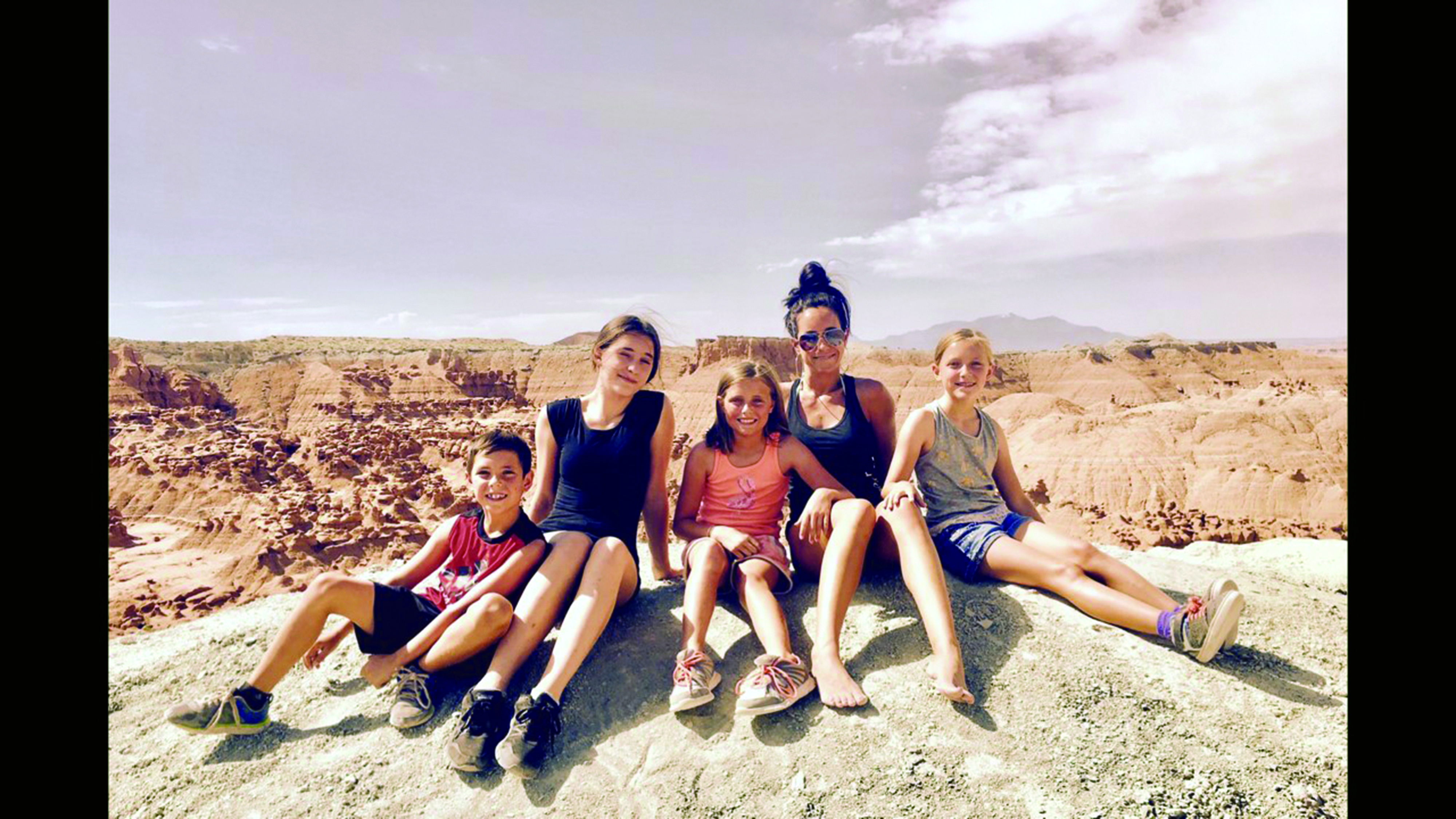 The Extra Mile
November 28, 2017
Your Space
Heather Darata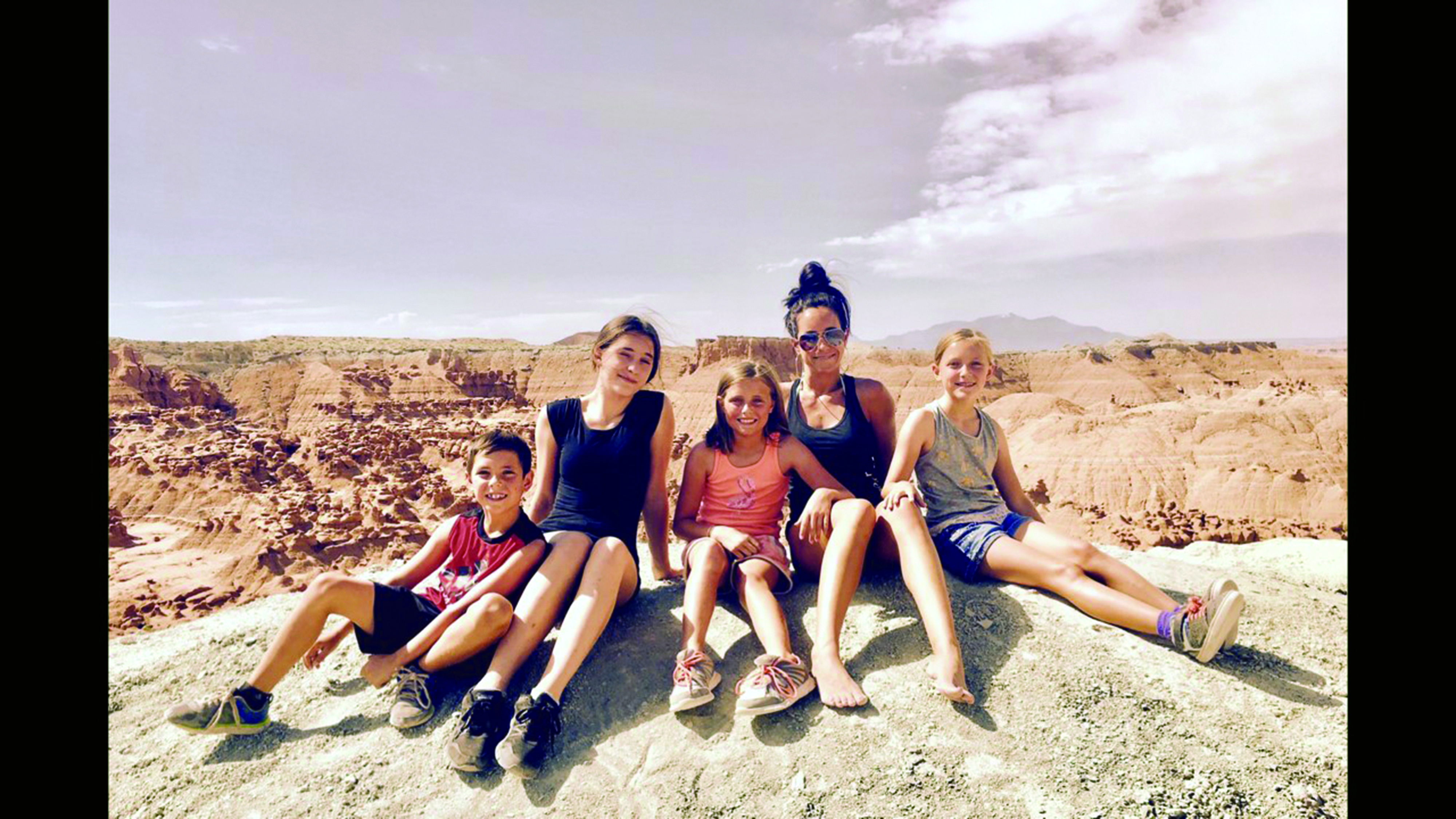 Amber Giles is passionate about everything she does.
When she's not working as a dispatcher at the Utah Valley Dispatch Special Service District in Spanish Fork, Utah, USA, she spends most of her time with her four children (8, 10, 11, 14).
But she also loves her alone time. Where does she look forward to going once or twice a week? Giles loves trail running in Provo Canyon (especially Bridal Veil Falls) and in the Canyon Glen Park area. She has been running for 10 years, but she switched to trails after hurting her knee running on hard pavement. Trail running lets her keep going.
"I think it's a source for me to get out and be free from stress," she said. "Therapeutic I guess."
While she has run quite a few half marathons (13.1 miles), she knows that running a full marathon (26.2 miles) takes more intense training—about 2 ½ hours every other day. Giles' running dreams include training for the 50-mile Lake to Lake Relay from Gunlock Reservoir to Sand Hollow Reservoir in Utah in March 2018 and the St. George Marathon in October 2018. She also wants to continue training for a fitness competition that includes lifting weights and running. After training for four months for this competition, she had to postpone her training because of a family situation. Giles hopes to enter the competition the next time around.
"I wanted to do something a little different," Giles said. "I still lift weights. I really do want to do it."
Something else that captivates Giles is sketching. Her medium: graphite. Her subject: people. Art is something in her veins, and she's been interested since she found art classes among the easiest for her in school.
"I think I got the talent from my dad," Giles said. "I was always doodling or doing something on the side."
Around the time she got into running, she also picked her graphite back up. Sketching combines the best of Giles' artistic side and her dispatching side. She works graveyards and passes the time sketching while doing a job she loves.
First, she started sketching her children. Then a niche developed. She specializes in sketching loved ones that have passed on. When people see one of her sketches, they tend to request that she draw one for them.
"From there it [the number of requests] just kind of blew up," Giles said. "It's always of a loved one."
Some of those requests come from those in the public safety community. A fellow dispatcher asked Giles to sketch her father and his three brothers. One of the brothers had been murdered at 15 years old. All three of the living brothers went on to serve in law enforcement and wanted a sketch to show the four of them together.
Other sketches are for family. One of Giles' cousins experienced a bad reaction on her way home from a dental procedure. The cousin's heart stopped and her dad performed CPR. She recovered and her parents wanted a sketch to reflect the feeling that a higher presence was with them during that tense situation.
Besides the challenge of capturing a moment in a sketch that people can't get from a photograph, what keeps her going?
"I try to embrace this crazy life and make every day an exciting adventure," Giles said.
And then there is the best of both worlds—sharing her hobbies with her children.
"They love seeing [sketching] projects that I'm working on," Giles said. "I encourage them, especially with that."
More Articles
Q advice delivered by the experts
Aims to reduce loss of life, protect callers