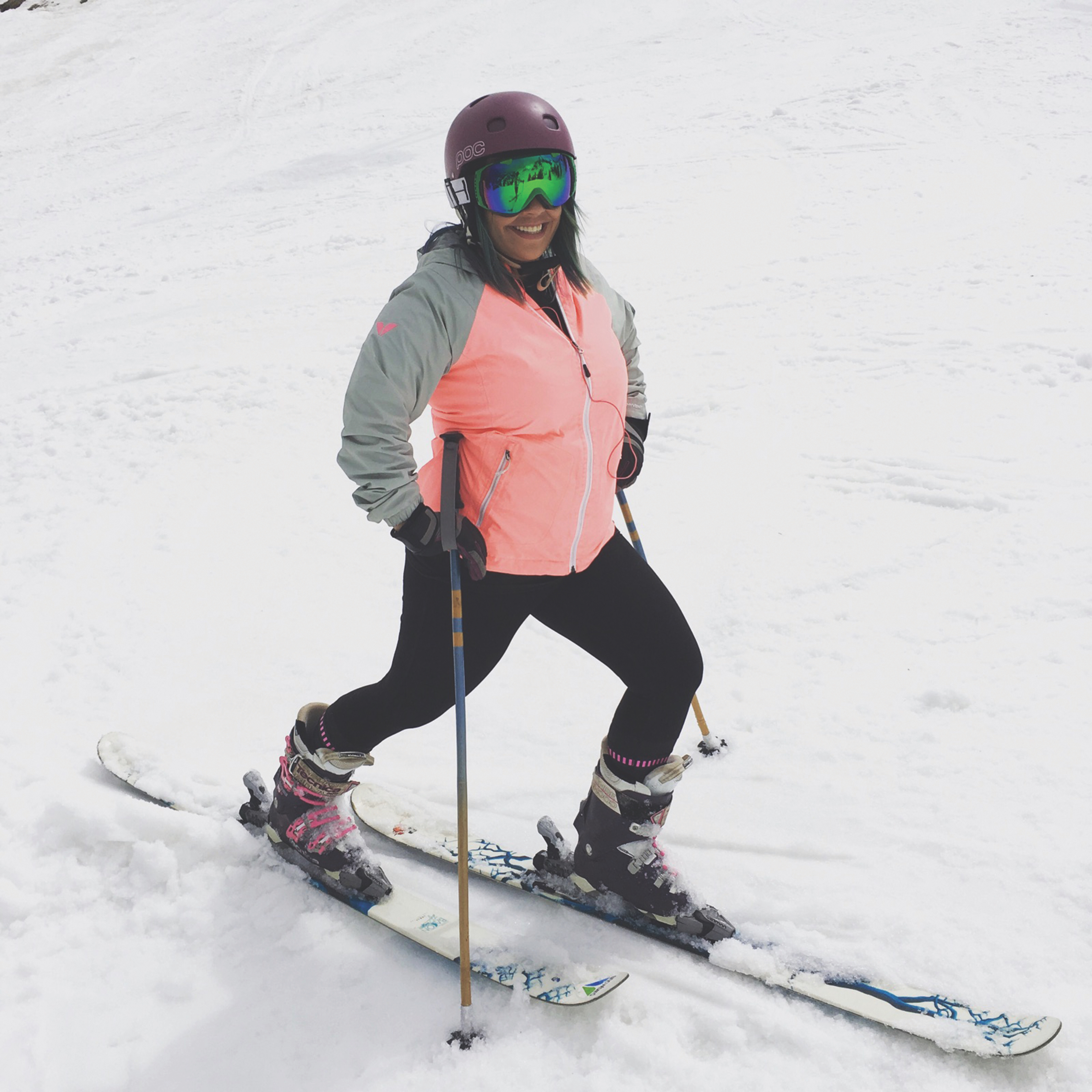 High Kicks And Hiking
November 28, 2017
Your Space
Becca Barrus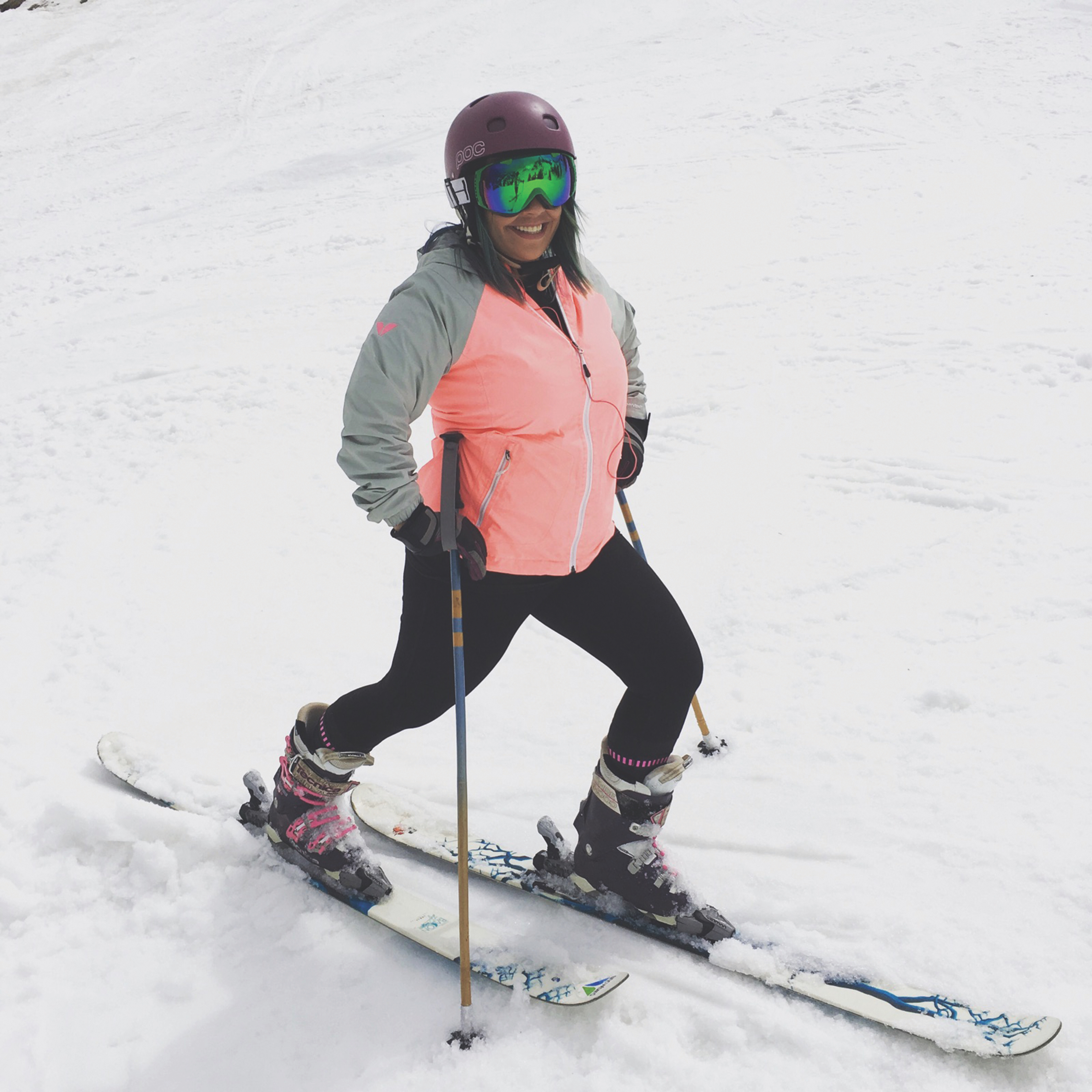 Katie Lenhart's uncle enrolled her in karate as soon as she could walk, and she hasn't stopped moving since.
"He taught me, 'You can do more than you think you can,'" said Lenhart, a dispatcher at Salt Lake Valley Emergency Communications Center (VECC), West Valley City, Utah, USA.
This mantra, originally used to motivate her to do difficult high kicks, has served her well in both her professional and personal life. Lenhart achieved her black belt 10 years ago and still practices karate in her day-to-day life. She's also an avid skier, averaging about 50 days of skiing in Utah per season.
Lenhart doesn't just ski on days that are clear; she loves going out on storm days, which she likens to dispatching—you have to stick to the basics and trust your instincts. Even if you can only see a few feet in front of you, you have to keep moving ahead, staying centered and not panicking. You can't stay at the top of the mountain; you have to go down. Difficult calls are the same way—you have to plow forward, trusting your instincts and relying on the protocol.
When it isn't ski season, Lenhart stays in shape by hiking and training her lungs to handle strenuous workouts at high elevations. This kind of exercise, however, isn't only getting her ready for ski season.
"I want to be a dispatcher in Antarctica," she said, her excitement infectious.
There are many qualifications for being a dispatcher in Antarctica, from needing at least two years of dispatch experience to passing a physical exam. She and her husband, Sean Murphy, a firefighter with Unified Fire Authority, Salt Lake City, Utah, USA, plan to go together. Ideally, they'd land a six-month contract, her as a dispatcher and him as a firefighter, and go backcountry skiing on their days off.
Lenhart said Murphy encouraged her to switch from a career in hotel management to dispatch when he changed careers to firefighting. She said the change improved their relationship, making them better problem solvers and teaching them to keep calm under stress.
"Working as a first responder really puts things in perspective," Lenhart said. "When you're talking with someone whose child is choking, losing your keys isn't as big of a disaster as you once thought it was."
Although you couldn't tell by simply talking to Lenhart, who is bubbly and optimistic, she has had her share of hard calls. In July 2017, she was on the phone for two hours with a suicidal caller while they tried to ping his location. She ended up losing him over the phone. That really shook her; she sobbed at her desk and her supervisors sent her home, but when she got home, she couldn't bring herself to get out of her car. Thankfully, she doesn't get calls like that every day, but the impact of similar calls is unavoidable.
Lenhart stressed the importance of hobbies and goals outside of work. Going out on the slopes before heading into the communication center helps keep her personal and professional life separate. She doesn't internalize all the pain she hears over the phone.
"You're there to help, but the grief is not yours to carry," Lenhart said.
More Articles
Look at them as any other vital medical device
What do they have in common?