Heard and Seen at NAVIGATOR
May 13, 2019
NAVIGATOR
Audrey Fraizer
Joann Bonkoski
Public Health Nurse
Deputy Fire Chief (retired), Anne Arundel County Fire Department (Maryland, USA)
"Emergency communications is underrated. Without us, nothing else happens. I always realized dispatch was the beginning. I had a preconceived notion of the support they gave us. They have our backs."
Ronald Williscroft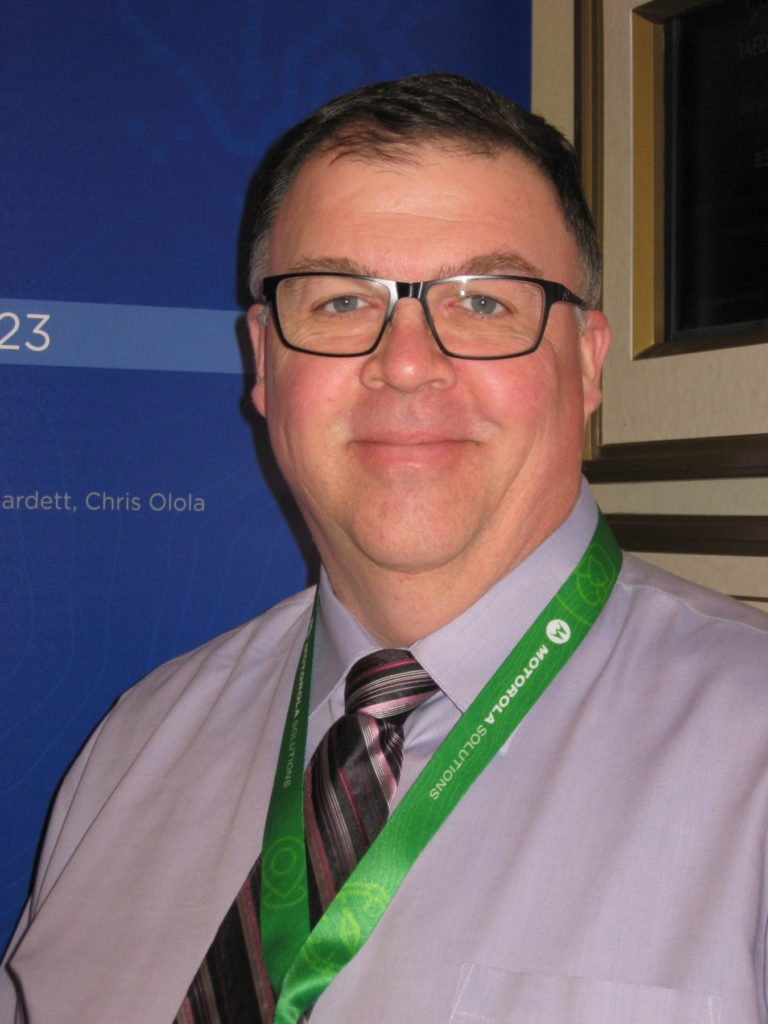 QI/Training Officer, Communications
Winnipeg Fire Paramedic Service (Winnipeg, Manitoba, Canada)
"It was an eye-opening experience going from the field to a nonvisual environment. The door slammed in my face. How do you do this? I got into this business to help people and being involved on the front line—at the beginning where everything starts to happen—truly makes a difference. I love what I do. It gives me purpose every day."
Gordon Graham
Opening Session Keynote Speaker
"Every day you get the opportunity to make a difference in someone's life. You have a chance, every day, to save a life. My hat's off to what you do."
Carmen Bradley
Assistant 911 Manager, Communications
Buncombe County 911 (Asheville, North Carolina, USA)
This story was told to Audrey Fraizer while riding the bus to Prince George's County Public Safety Communications for one of the communication center tours offered to NAVIGATOR attendees.
Carmen Bradley started in the profession (police dispatch) 14 years ago when coaxed to apply in emergency dispatch by a deputy sheriff who later became her husband. She had the personality for the position. She could see her way through chaos and was naturally dedicated to getting officers home safely after each shift.
Nothing, however, prepared her for the first officer-involved shooting. It was in July 2006 when her husband, Deputy Tim Bradley, was called to investigate reports of a man with a shotgun. As Deputy Bradley talked to people at the scene, a gun went off behind him. The shooter was behind Deputy Bradley, and a struggle between the two men began for possession of the weapon. With Carmen working the radio, Deputy Bradley called "Shots Fired" and requested backup. Carmen knew someone had been shot. At the time, she did not know if the shot had wounded—or perhaps killed—the initial assailant or her husband.
"After that night, I knew I was ready for anything," she said. "I knew I could handle it." Deputy Bradley is now Detective Bradley, and Carmen has risen to the position of Assistant 911 Manager. While she has seen tremendous change in communications over the past 14 years—consolidation, technology, protocols, text-to-911—there is something that remains a constant for her and the career.
"What we do is important, and the biggest part is keeping our responders safe," she said.
More Articles
Q advice delivered by the experts
Aims to reduce loss of life, protect callers