Data Helps World Go Round
April 22, 2021
CDE
Data-driven. You've all heard the expression conjuring up images of bodies slumped in front of computers and the humans at the keyboards acting almost in a passive manner, collecting, aggregating, and making the data accessible to a wider audience.
While some of that is true—collection, aggregation, and accessibility—there is nothing passive about an individual's interaction with the information coming in from various sources. Data informs findings and recommendations. It is the evidence-based call to action. In the words of Carl Anderson in his book "Creating A Data-Driven Organization":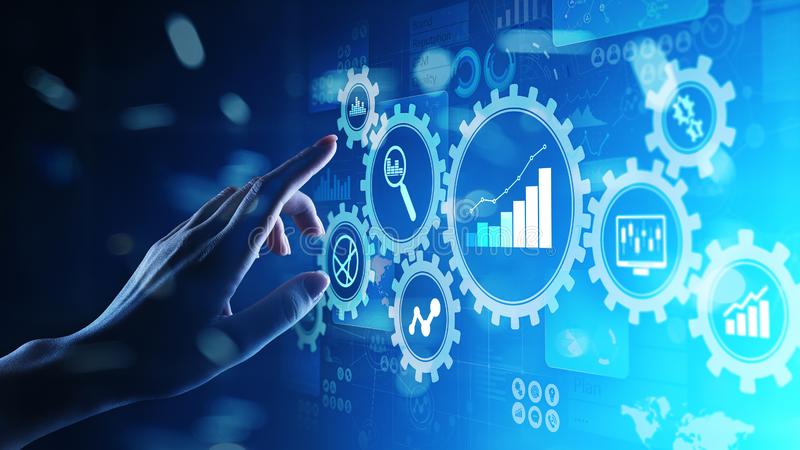 So, for an organization to be data-driven, there must be humans in the loop, humans who ask the right questions of the data, humans who have the skills to extract the right data and metrics, and humans who use that data to inform next steps. In short, data alone is not going to save your organization.1 "Data-drivenness is about building tools, abilities, and, most crucially, a culture that acts on data."2
That's exactly the thinking behind the IAED Data Center. During the past five years since the first batches of data arrived from three participating agencies using the medical, fire, and police emergency dispatch software—ProQA®—the center has evolved into a data bank of over 117 willing agencies, a number that continues to grow from the Data Center's formal introduction at NAVIGATOR 2018. The agencies have collectively contributed data from over 15 million calls and close to half a billion ProQA keystrokes—from the three disciplines combined. These agencies include (as of Jan. 6, 2021) 114 users of the Medical Priority Dispatch System™ (MPDS®), 57 Fire Priority Dispatch System™ (FPDS®), and 35 users of the Police Priority Dispatch System™ (PPDS®). Several agencies are dual and triple protocol users.
Data in the Data Center goes back to as early as the year 2012. However, in absolute numbers (within a five-year date range of Jan. 7, 2016, to Jan. 6, 2021), the tallies of cases (calls) are 10,093,508 for medical, 4,397,156 for police, and 779,357 for fire.
It's tempting to say data collection is the next best thing to the Academy's Proposals for Change (PFCs)—when it comes to evolving the universal emergency dispatch standard—but, more importantly, the two complement the process. Data is the evidence that informs the building of PFCs. And so much more.
"Data is a win-win for the Academy and agencies partnering with us," said Greg Scott, Associate Director, Protocol Evolution, International Academies of Emergency Dispatch® (IAED™).
What is the Data Center?
The Data Center comprises an application software that provides the capability of securely warehousing data—seamlessly submitted from the participating agencies—to support research. It is the Academy's one-stop shop to store, process, and distribute analytics based on large amounts of emergency dispatch-relevant data. It saves time and resources when extracting and exporting ProQA data. ProQA cases are transmitted in near real-time to the IAED data warehouse with no significant effect on dispatch operations.
What can you discover in a visit to the Data Center and achieve once inside the virtual warehouse? That depends on what you're after.
The data allows the Academy and partnering agencies to establish baselines, benchmarks, and goals to keep moving forward—anchored on an evidence-based decision-making process.
The Academy prizes data for research purposes and its ability to layer large and effective studies in a minimal amount of time with minimal cost. The data is used for the IAED's longitudinal research studies, which support protocol validation and evolution, building outcome-predictive models, quality assessment, and generating content for the Academy's College of Emergency Dispatch. The Data Center provides analytics—of varying sophistication—for agencies to bolster their own quality assurance and quality improvement programs.
Data analytics can be best described as a process of examining datasets to draw conclusions about the information they contain. Data analytics is a perfect match for people who enjoy solving puzzles and uncovering the patterns within.
According to Dr. Chris Olola, Director, IAED Biomedical informatics and Research, the Data Center takes dispatch research to the next level and beyond, and for participating agencies it "improves the quality of performance in the communities they support."
For example, an agency can incorporate what they learn from the data analytics into training programs, provide an overview of calls coming in to inform staffing schedules, compare call times, develop research studies, and—a relatively new feature in response to the pandemic—provide a real-time analysis of shunts to Protocol 36: Pandemic/Epidemic/Outbreak (Surveillance or Triage).
Protocol 36 helps identify and manage suspected infected patients to better allocate EMS, hospital, and community health care resources effectively and efficiently during a declared pandemic—when the hospital resources are significantly spread thin. As of early January 2021, the data from 62 agencies tallied 144,510 shunts to Protocol 36 and an average of 94 seconds per call to arrive at the final dispatch code.
Specialty reports provide focused analytics on the protocols. For example, the police specialty report gives trends for weapons involved in an incident. The fire specialty report gives trends for outdoor, structure, and vehicle fires. Two medical specialty reports provide data on CPR (such as median time to hands-on-chest) and the Breathing Verification Diagnostic Tool.
The Data Center is a work in progress, said Matt Hirschi, IAED Data Analyst. Since not every agency is comfortable with contributing to and then accessing data analytics, he acts as the Data Center's liaison.
"We support them in terms of data processing and analysis," he said. "We respond by helping them define what they're looking for and how to apply the data analytics in their operations."
Data-driven culture
So, what is a data-driven culture? It is a culture mindful of purpose and prerequisites:
A data-driven organization is continuously testing.
o Continuous testing monitors different stages of the software development lifecycle, covering development, integration, delivery, security, access, and deployment. The IAED Developmental Operations (DevOps) team is responsible for the "background" controls. Hirschi scrubs the data, filters out test cases (calls simulated at agencies for training purposes) and outliers, and, along with Olola, checks for data accuracy and ensures patient privacy and confidentiality is maintained.
A data-driven organization has a continuous improvement mindset.
o As mentioned, the Data Center started by collecting data from three willing and, at that time, ACE accredited agencies. While ACE puts a blue ribbon on data quality, non-ACE agencies are now welcome to participate. Analytics dashboards on the Data Center are based on deidentified, aggregated data. A public dashboard (open to all users) gives all data in aggregate (summary form for statistical analysis). A private dashboard is specific to the agency. Future projects include the ability to view data by region, provide comparable analytics from Emergency Communication Nurse System™ (ECNS™) data, and continue with improvement initiatives.
A data-driven organization makes partner access user-friendly.
o Each protocol discipline is divided into four primary analytics subsections accessible from the opening page—Distribution, Trends by Time, Call Prioritization Time, and Special Reports. For example, click on Distribution, use the slide bar to determine the date range, and discover the hierarchy of call volume associated with Chief Complaints, priority level, and final Determinant Code. Trends by Time illustrates call volume by year, month, day of week, and hour (also adjustable by selected date range). Call Prioritization Time (CPT) shows elapsed time from ProQA launch to assignment of final dispatch code, median time by Chief Complaint, priority level, and Determinant Code, and day of week per hour. (Specialty reports is mentioned earlier.)
A data-driven organization protects the data and maintains data integrity.

The data is stored in a secure server and access is locked down and strictly restricted to select staff of the IAED.
You don't have to be a data administrator to enjoy the Academy's Data Center. Interest in data puts you among the ranks of the sexiest professionals of the 21st century, according to Harvard Business Review.3 And like the emergency dispatch professional, data is all about the potential of far-reaching effects on an individual, community, and organization.
Data and emergency dispatch are irreplaceable in the complex world of emergency response.
"Agencies can benchmark with other protocol users, and their data gives us powerful information about how the protocol is operating in the field," Scott said. "It's all about collecting evidence in making a decision."
Check out https://www.emergencydispatch.org/the-science/data-center to get started on your emergency dispatch data quest.
Sources
1 Anderson C. "Creating A Data-Driven Organization." O'Reilly. 2015; August. https://www.oreilly.com/library/view/creating-a-data-driven/9781491916902/ch01.html (accessed Jan. 5, 2021).
2 See note 1.
3 Davenport TH, Patil D. "Data Scientist: The Sexiest Job of the 21st Century." Harvard Business Review. 2012; October. https://hbr.org/2012/10/data-scientist-the-sexiest-job-of-the-21st-century (accessed Jan. 8, 2021).
Go to the IAED College to take the CDE exam associated with this article. https://www.emergencydispatch.org/what-we-do/continuing-dispatch-education
More Articles
Look at them as any other vital medical device
What do they have in common?